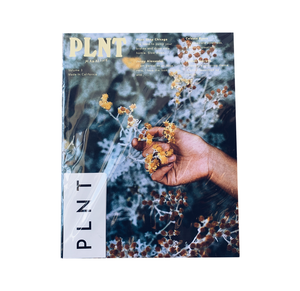 PLNT III explores the concept of germination and the process of creating new ideas. With a more detailed focus on the people, volume three explores the imaginations of artists and creatives. Featuring interviews with muralists, ceramists, and store owners from LA to Chicago.
Germination is the process by which an organism grows from a seed to a living being. For people, germination is the process of nurturing an idea, belief, thought, or friendship from its conception into reality.
PLNT III is 11 inches tall and 8.5 inches wide, spread across 82 pages.